FOLLOW THESE STEPS IF YOU ARE UNFORTUNATE ENOUGH TO HAVE AN ACCIDENT.
C&A Mackie Accident/Claims Management Service Administered by Kingsway Claims.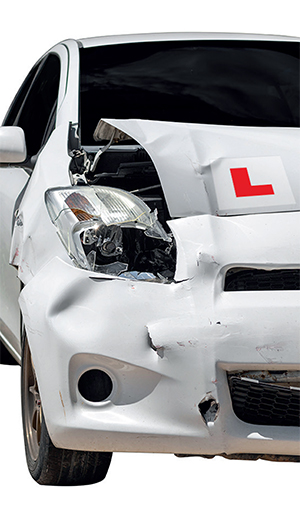 Make sure you are in a safe place before exiting your vehicle
Exchange details with the other driver - name, address, telephone number, vehicle registration. The registration is vital so make sure you have checked it yourself.
Take photographs of the damage to both vehicles/vehicle positions if possible.
Check for witnesses, did anyone see it happen who will provide you with their details.
Call the C&A Mackie Claims Line as soon as you are able to do so. No need to call your insurance company as as a dedicated handler at C&A Mackie Claims will do this for you.
C&A Mackie Claims will deal with your claim and assist you with your vehicle repairs and a replacement vehicle.
If there is any injury, or you do not exchange details at the scene, then you must report the matter to the Police within 24 hours.
C&A Mackie provide a full accident management service through their appointed agent, Kingsway Claims.
This service is available for accidents throughout the UK.
The specified services used must be those appointed or recommended by C&A Mackie otherwise responsibility cannot be accounted for.
C&A Mackie will also make sure you are protected and will assist in the recovery of all your out of pocket expenses.
Some examples of losses from an accident that you may occur.
Vehicle repair costs
Vehicle hire costs
Loss of earnings
Travel expenses
Recovery of policy excess
Recovery and towing
Damage to personal effects
Complete Accident Management
Kingsway Claims Assistance provide a full accident management service through your appointed agent. The service is available for accidents throughout the UK. The specified services used must be those appointed by Kingsway Claims Assistance otherwise responsibility cannot be accounted for.
Replacement Vehicle
Our claims service can arrange for a replacement vehicle to be provided to ensure inconvenience is kept to a minimum. The vehicle is delivered and collected to and from your door.
Customer Liability Protection
Kingsway Claims can arrange with our credit hire provider that each hire and/or credit repair, subject to circumstances, will carry Customer Protection. This will ensure that any unrecovered credit agreements are not enforced upon you.
Personal Injury Specialists
They will be committed to protecting your interests and pursue the claim until a successful outcome or otherwise is achieved.
Small Claims Track Litigation
Kingsway Claims provide a full advisory service for small claims track cases.
Contact Us
C & A Mackie - Claims Management, 2 Catherine St, Kirkintilloch, Glasgow, G66 1LJ
Phone number: 0800 048 9435
Email address: info@c-amackie.co.uk
Website: www.c-amackie.co.uk
Kingsway Claims are regulated by the Claims Management Regulator in respect of regulated claim management activities.
---
You will have the support and expertise of legal and insurance professionals who truly understand the claims process needed within the driving instructor industry.
Our Claims Management package is competitively priced at £25.00.
C&A Mackie is so pleased that driving lessons and tests have resumed in England, Wales and Scotland....
The recent news regarding Coronavirus has caused many companies across the UK to worry about how it may affect business. Although the cases of coronavirus within the UK are still relatively very few, it is prudent to prepare your workforce in case......
At C&A Mackie, we work closely with driving instructors across the UK to deliver comprehensive driving insurance solutions. We care about our customers, and we are all too aware of the challenging driving conditions that winter can present our......
View All