Gadget & Mobile Phone Insurance

Apple Announces Updates to iPhone, iPad & TV
So, what new gadgets have Apple thrown into the foray this September? Here is a quick overview of all the new additions:
iPhone 6s and iPhone 6s Plus
Pad Pro
Apple TV and tvOS
Apple WatchOS 2
Normally Apple talks about how the company is doing and how its key products are selling, however, this time they moved straight onto its new product lines, so you knew there was a lot to get through. Let's take a closer look at what Apple has to offer, starting with the iPhone upgrades.
iPhone 6s and iPhone 6s Plus
Apple claims the two new iPhones are the most advanced smartphones in the world and that "The only thing that's changed is everything." This true in that both the screen, the camera and the overall performance have received a major upgrade. Sop Apple might be justified in touting its new phones as the most advanced in the world. The new models now come in silver, gold, space grey, and rose gold. Both iPhones retain their screen sizes with the 6S measuring a 4.7″retina display, while the 6S Plus comes with a 5.5″retina display.
One of the major innovations with the iPhone 6S and iPhone 6S Plus is something they're introducing as "3D Touch".
3D Touch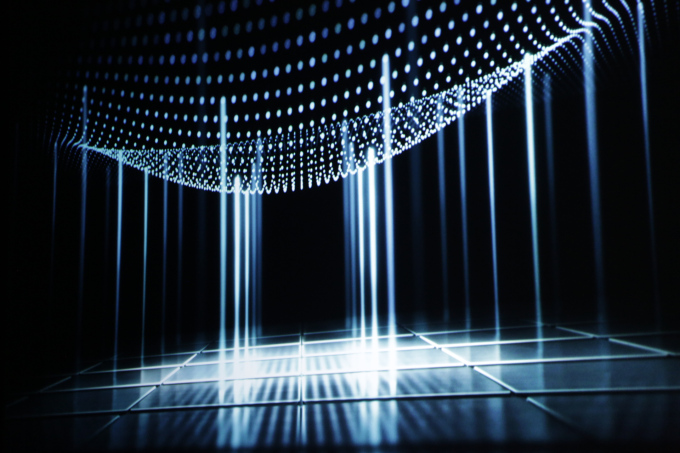 What is 3D Touch? This is Apple's method of using touch on the new IPhone 6S and iPhone 6S Plus screen to trigger multiple functions - depending on how much pressure you apply to the phone
How does it work? Sensors detect how much pressure you're applying on the surface and then carry out a different action. For example: a press could highlight a word and then a longer press could look up the definition. Another example is using a hard press on the camera to automatically go into selfie mode (brace yourself for even more selfies).
Is the technology new? No, the Apple Watch and newest MacBook already use a variation called Force Touch. However, the new iPhone features a more advanced version that can differentiate between three modes:
A tap
A press
A prolonged press
A bunch of apps are already prepped for 3D touch: Facebook lets you quickly post a status from its icon, WeChat lets you shoot videos, and Instagram lets you preview a user's image stream without leaving your current page.
New Camera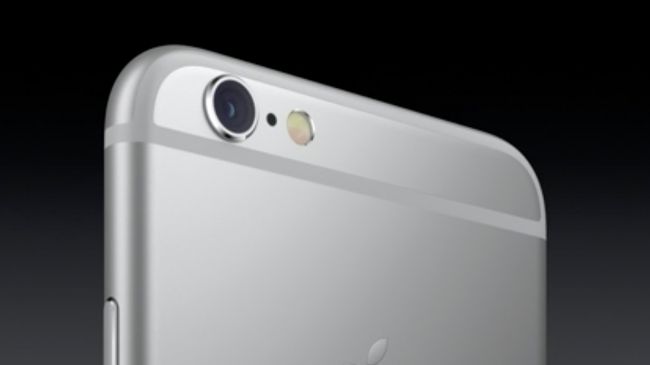 There is going to be a much-improved iPhone 6S camera, and Apple showed off the accurate skin tones and incredible depth of field possible. This is all thanks to photos taken with the new 12MP camera sensor, which boasts 50% more pixels then its predecessor. Videos can now be shot in 4K, with 8 million (yes, that's 8,000,000) pixels on the rear camera. The front-facing camera also received an upgrade and now shoots with 5MP. A neat new feature is that the Retina display can now light up when taking a selfie in the dark (more selifes again). In fact the Retina display will be three times brighter than normal to light up darkened scenes (faces).
Live Photo
Live Photo works by allowing you to press hard on pictures and see them start moving. Take a picture of a lake, press to see it and the ripples begin move. The animations are made up of separate 12MP still images; this is achieved by extending the capture moment before and after you take the picture. No word on how much memory this will use though.
Other features include a new A9 chip, faster Wi-Fi and the new TouchID sensor is twice as fast at recognizing your fingerprint.You can pre-order the iPhone 6s starting on Saturday the 16th.
Feature recap for the iPhone 6s and 6S Plus
3D touch
7000 series aluminium
Strongest cover glass
M9 Processor
2x as fast Touch ID
Faster Wifi
12 MP iSight camera on the rear
4k Video
5MP Facetime Cam on the front
Your screen can be used as a flash
The iPad Pro
Apple announced its newest addition to the iPad family with the HUGE iPad Pro. This is one of the most advanced iPads Apple has ever produced with a whopping 12.9-inch screen.
As well as having a giant screen Apple also said: "It's made of the best Oxide TFT, for uniform color and brightness. For the first time, the display has a variable refresh rate; if things aren't moving fast on screen, we can slow it down to save battery life".
By utilising ios9 you will also be able to take full advantage of features like split screen. That means you can place to apps open next to each other and work with them at the same time. For example chatting to a friend whilst surfing the web. The width of the iPad pro is the same as the height of the iPad Air. This lets you run an iPad app, full screen/height, with another app running alongside it.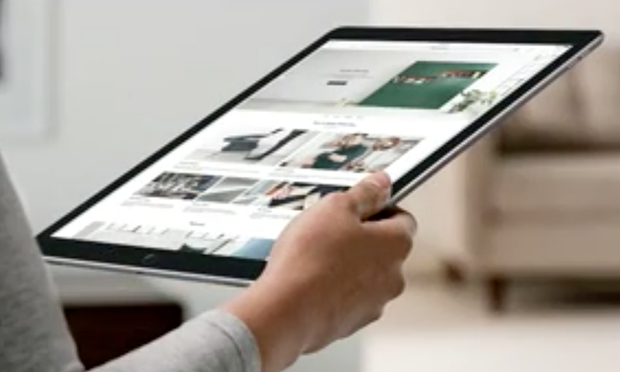 Specifications
The iPad Pro is 22x faster than the original iPad in its CPU performance; it's GPU performance is a crazy 360x faster then their original. Apple has come a long way with those specifications and the iPad pro rivals most laptops in terms of CPU and GPU performance.
Other features include:
10-hour battery life
8 MP iSight camera
Touch ID
4 speakers (3x the audio volume then iPad Air2)
Body is 6.9mm thick
Weighs 1.57lb
New SMART connector for Keyboard
New Apple Keyboard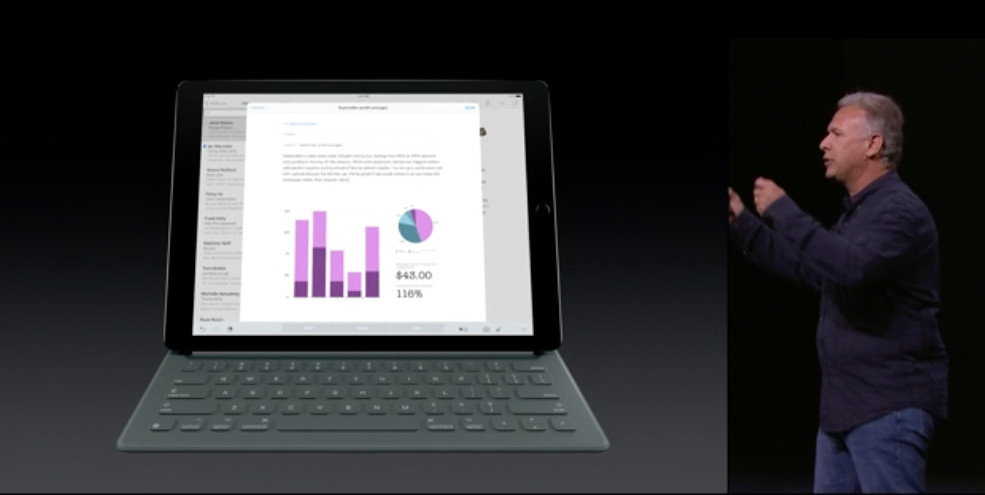 Apple also unveiled a Microsoft Surface-esque keyboard cover. This is called the Apple Smart Keyboard, and will sell for $169 in the US. A UK price has yet to be announced. The side of the iPad Pro now has a new connector type to attach the keyboard to. Three circles that connect magnetically carry power and data.
New Apple Pencil
The iPad Pro will be compatible with the new Apple Pencil, a powered device that will allow for drawing and taking notes. Introduces by Jony Ive, who said: "This began by reengineering the touch system to measure both finger and stylus input with maximum accuracy".
This seems to completely contradict Steve Jobs statement at an Apple event some years ago in which he proclaimed:
It's like we said on the iPad, if you see a stylus, they blew it."

Steve Jobs, Apple co-founder
Unlike the capacitive third-party styli for previous iPads, the Pencil is truly pressure sensitive, behaving more like a Galaxy Note or a Wacom unit. It's also got some sensors inside for detecting position, force and tilt. It'll be great, Apple says, for drawing, annotating, and other stuff that most people do with pens.
We'll update this article with UK pricing as soon as we hear from Apple, but they currently only say "Pricing will be announced at availability."
The iPad Pro is available in three colours: silver, gold and Space Grey - it doesn't get the rose gold added to the iPhone 6s and iPhone 6s Plus.
Gadget Insurance First Month Free

The New Apple TV
Apple also announced the latest iteration of its Apple TV. This comes some three years after its last upgrade to the box. Chief executive Tim Cook also unveiled a new App store and a new operating system for Apple TV. This will enable more developers to start producing an array of apps, as we are use to on iPhone and iPad. These will include games such as Guitar Hero and Star Wars, as well as apps for such things as fitness or even shopping.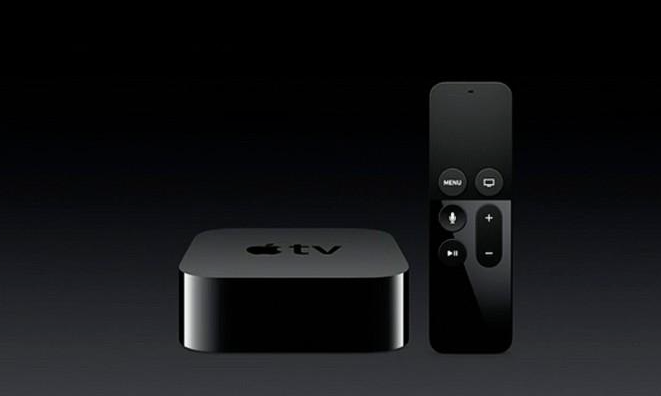 The Remote
The remote features a touch surface for easier navigation through the device's user interface, which resembles the previous menu system but is now refreshed and much more in line with modern iOS devices. The device also features a microphone that allows it to be voice-operated using Apples Siri.
Siri
Siri now acts as a virtual assistant for the TV and lets owners request shows or movies based on their desired themes or favourite actors. Similar to other set-top box makers like Roku and Amazon, Apple has embraced voice search as the primary means of finding content to watch. Apple's universal search can browse multiple video services (iTunes, Netflix, Hulu, HBO, Showtime) for the shows and movies you're looking for. You can search for titles, actors, genres, and even granular criteria like guest spots or cameos on TV shows.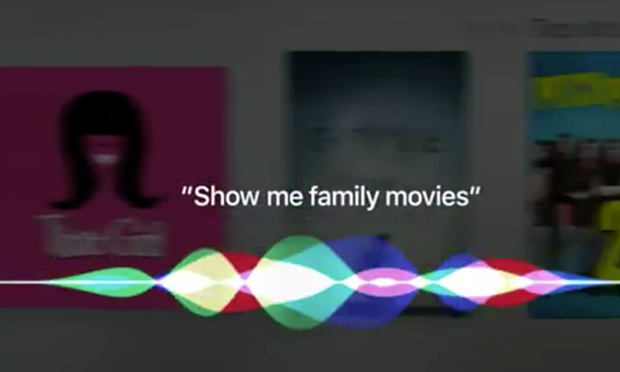 There we have it, a whole raft of new hardware and software. We are quite excited about the new line-up. Whilst the iPad Pro may not be for everyone, the upgrades on iPhones certainly warrant a second look. On that note, Apple has also announced a new upgrade program in which you can now buy your iPhone directly from Apple unlocked and pay a monthly. However, details on this service were hard to come by at the event.
The Apple iPad Mini 4 was also quietly announced alongside the iPad Pro. The 7.9-incher has a new 8-megapixel-rear camera and it's updated to house 2GB of RAM and the same processor as the iPad Air 2. The other iPads didn't receive hardware updates, but they did get price cuts (UK still to be confirmed).
Not ready for a new phone yet? Make sure you insure your existing gadget today and get your first months cover FREE !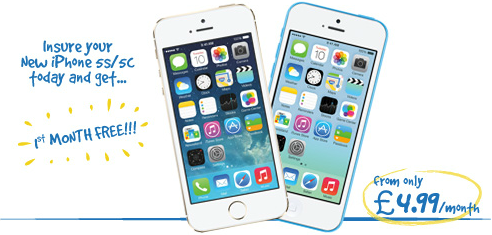 Comments
Go to blog index