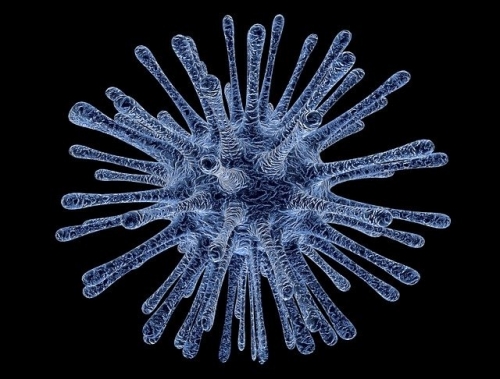 The recent news regarding Coronavirus has caused many companies across the UK to worry about how it may affect business. Although the cases of coronavirus within the UK are still relatively very few, it is prudent to prepare your workforce in case the spread of the virus does increase closer to home.
Globally, around 86,000 people have been infected by the disease, with cases in more than 50 countries. About 3,050 people have died - the majority in China's Hubei province, where the outbreak originated.
Scotland confirmed that its first patient was a Tayside resident who recently returned from Italy, and three new cases in England were confirmed in the past couple of days - linked to a man from Surrey, who was the first to be infected within the UK.
With this in mind, how can businesses prepare for coronavirus?
Being Sensible
One of the first pieces of advice would be to BE SENSIBLE. If you know someone who is ill with any symptoms that could be linked to Coronavirus, do not visit them. If you know anyone who has recently travelled from one of the most affected countries (China, Korea, Italy) then stay away. If one of your clients is ill, cancel the driving lesson and rearrange for when you know it is safe to do so.
Stay Hygienic
Being hygienic is KEY to keeping this virus at bay. Make sure you wash your hands regularly, and if you are a business owner, put posters up by sinks and toilets stressing the importance of regular hand washing. You can download free posters about hand washing here.
Invest in more cleaning products or cleaners that can thoroughly clean the sides in your offices, as well as door handles and other frequently touched areas. When it comes to vehicles, keep some antibacterial gel inside the car for anyone to use as they get in or leave.
If someone does have a cough, crank open the window of your car slightly. Research has found that with any virus, like the common cold, if you cough in a contained vehicle like a car with the windows shut, you are 70% more likely to get the same virus. However, if you leave the window slightly open, you are 70% more likely to avoid contracting it yourself.
Avoid Large Meetings
If you have some larger scale meetings or training days coming up, you may want to postpone them for now, while we see how this threat develops. These larger meetings can be hotbeds for viruses and in light of the coronavirus, it is wise to avoid such heavily populated areas at this time. Can you make better use of Skype or Conference Calling Software for the time being?
Knowing what to do
The symptoms of coronavirus are:
a cough
a high temperature
shortness of breath
But these symptoms do not necessarily mean you have the illness.
You only need to stay away from public places (self-isolate) if advised to by the 111 online coronavirus service or a Doctor. If you feel you might have some symptoms of the virus, or know someone who does, it is important to act quickly.
NHS 111 has an online coronavirus service that can tell you if you need medical help and advise you what to do. Use this service if:
you think you might have coronavirus
you've recently been to a country or area with a high risk of coronavirus – see our coronavirus advice for travellers
you've been in close contact with someone with coronavirus
If there's a chance you could have coronavirus, you may be asked to stay away from other people (self-isolate).
This means you should:
stay at home
not go to work, school or public places
not use public transport or taxis
ask friends, family members or delivery services to do errands for you
try to avoid visitors to your home – it's OK for friends, family or delivery drivers to drop off food
C&A Mackie are closely monitoring the situation in regards to Coronavirus and if any advice changes, we will update this blog accordingly.
Comments
Go to blog index